And that of "conservatory"? The origin of the term
The origin of the conservatories dates back to six centuries before our time: they are born in Renaissance Italy between the fifteenth and sixteenth centuries, closely linked to the life of convents and monasteries.
"Conservatory" versus "music school"
After years and years enclosed within the walls of these institutions, of these buildings full of instruments and sounds, how many of us have asked ourselves why we study in a "conservatory" and not in a "high school of music" or "university ", As in other countries? Why are these schools so called? It's so usual, we start so soon in the "conservatory", that we don't even think about it.
It is true that this is not the case in all countries. In some there are music schools, and only when a student decides to professionalize his vocation enters a conservatory. In others, directly, there is no such terminology, but higher studies are studied at the University or at a Higher School of Music with an equivalent degree.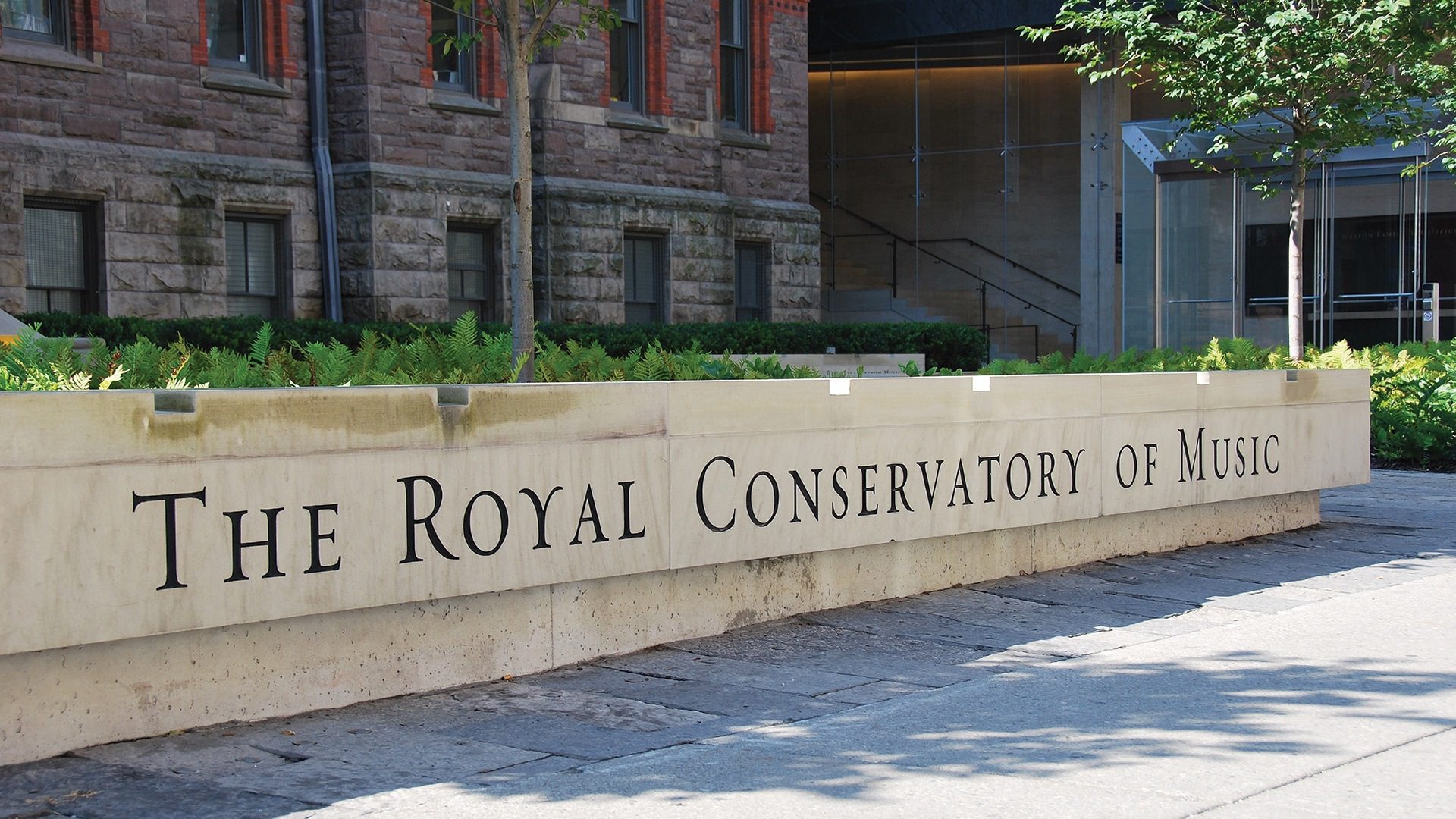 To name just two important European cities: what happens in Paris? Also has its Conservatoire National Supérieur de Musique et Danse. ¿London? Royal College of Music.
Perhaps it is true that countries or regions with languages closer to Latin roots seem to be those that use the term "conservatory." As we move away geographically other terms are used:Musikschule, Musikakademie, School of Music, etc.
Although the word Konservatorium exists in Germanic areas, when searching for "conservatory" in German, the Google translator shows a funny result: "wintergarten" ("greenhouse"). Coldly – and never better said – we must recognize that it fits the meaning of the verb "conserve" better than the name of the places where we have studied …
But … what is conserved in conservatories?
It is at least paradoxical that an institution dedicated to teaching music has a name based on a verb whose meaning is "conserve", when the raw material we work with is ethereal, intangible: nothing less than the sound.
Well, we assume the ethereal condition of the sound. And so?
We, precisely we who dedicate ourselves to ancient music, can say that we preserve music from other times. Well, we actually learn to master our instruments in order to give life to these musics. Music that the man tried to transmit by means of notes in a score. Well, yes, we keep scores of ancient music and books that help us find a way to interpret it closest to its moment of creation.
But it turns out that conservatories with specialties of ancient music are very few in proportion to all who bear that name in general. In addition, we could argue that not only what is known as "ancient music" but any other music of the nineteenth, twentieth or twenty-first centuries is preserved in conservatories. The downside is that there is also the specialty of Composition and Improvisation subjects. That is to say: new music is created and, to a greater or lesser extent, one learns to improvise.
Let's face it: when a young man decides to enroll in a conservatory he does it because he wants to learn to make music and play an instrument, not to conserve I don't know what.
Some of these centers, already historical, certainly collect valuable collections of scores, books, documentary files and recordings (the only way to pack the sound!), As is the case of the Library of the Royal Higher Conservatory of Music in Madrid , which treasures important historical-administrative documentation, manuscript backgrounds, printed music and sound records.
Let's be realistic again: it's not usual; and in any case all this responds to the functions of an institution, the library, within another that is the Conservatory.
A review of dictionaries
The Dictionary of the Royal Spanish Academy does not doubt us: its definitions still do not explain why the term "conservatory", and the "fish nursery" referred to in etymology gives us a strange feeling …
Let us, then, do a small search – focused only on nouns – in some dictionaries of the nearest European languages:
Convents, hospices, orphanages … and music
Aha, we have it: beyond greenhouses (apparently the most important English meaning), administrative organizations and women's colleges, the etymology of the term in the Italian, German and American dictionaries places us on the track of origin: ancient Italian institutions that they picked up the helpless children and offered them musical instruction.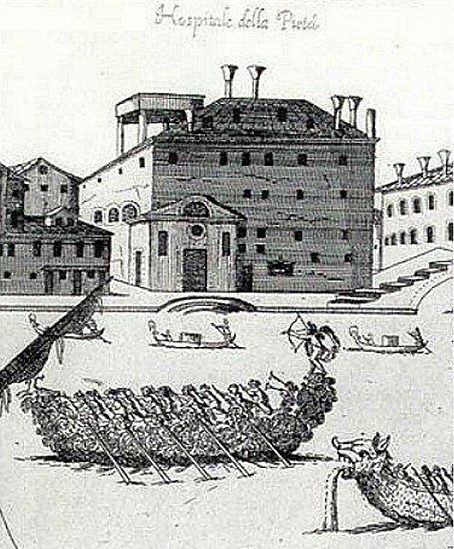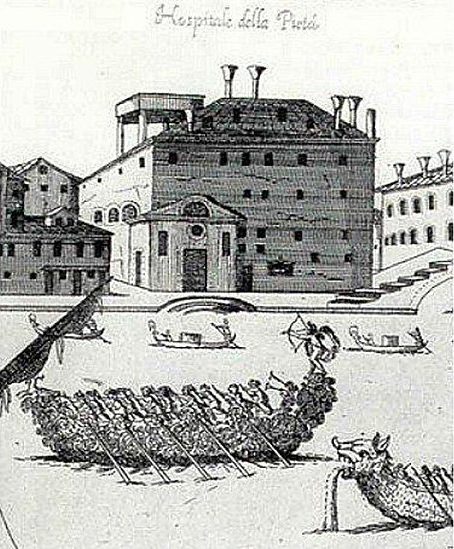 Musicologist Adelmo Damerini offers the explanation in his entry "Conservatory" of the Italian Encyclopedia (1931):
The word "conservatory" originally has the meaning of "asylum", "hospice", "orphanage". That, in reality, is what the first conservatories in Italy were: places where young people without parents were "kept." There they were taught to read and write and they looked for ways to provide them with some trade. Those who showed a special disposition were also offered a musical education.
Among the numerous Neapolitans, we can mention the Conservatory of Poveri di Gesù Cristo, the Conservatory of Santa Maria di Loreto, that of San Onofrio, the Conservatory of the Pietà dei Turchini …
With the same purpose, musical institutions called "ospedali" emerged in Venice: della Pietà, dei Mendicanti, degli Incurabili, dei Ss. Giovanni e Paolo.
In these institutions the most famous composers of the moment worked, such as Francesco Gasparini, Johann Rosenmüller or Antonio Vivaldi, whose names are absolutely linked to the Ospedale della Pietá in Venice.
Appropriation of the term and expansion from s. XVIII
It is from the 18th century when these hospices begin to become institutions dedicated to the teaching of music. Institutions and name were adopted outside of Italy where an important school of music or dramatic art arose, losing over time the assistance character of the first conservatories.
The first example of a modern state conservatory is the Conservatoire National de Musique et de Déclamation, founded (with some music schools as background) in 1795 with the mission of designing a method for each of the artistic disciplines and safeguarding traditions of dramatic and musical art.
Following this model, the Milan Conservatory was created in 1808, and in the following years that of Prague (1811), the Hochschule för Musik und darstellende Kunst in Vienna (1817), the Royal Academy of Music in London (1822), the Royal Conservatory of Music of Madrid (1830), the Royal Conservatoire of Brussels (1832) and the Hochschule för Musik de Leipzig, founded by Mendelssohn in 1843 and which attracted students from all over Europe.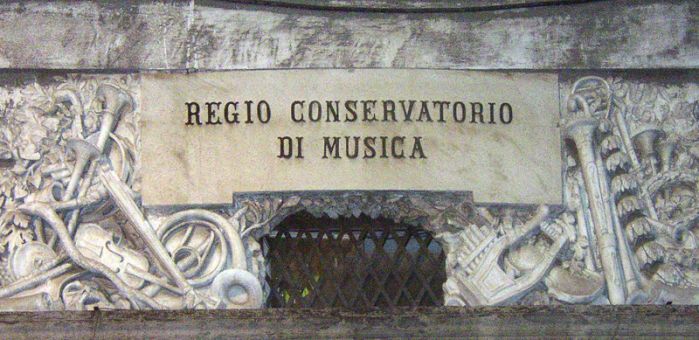 The Royal Superior Conservatory of Music of Madrid was founded by Queen María Cristina, a great fan of music, in 1830, similar to the institutions that were being created in Italy and France at that time.
Its website gives an account of the situation of the music before that time, which was not so far from the ospedali italians:
Until then, some institutions such as the choir of the cathedrals and monasteries, the universities and the Royal College of Singing Children of the Leganitos street of Madrid had been engaged in musical education. The happy foundation of the Conservatory by Royal Decree of June 15, 1830 (published on September 16 of the same year) came to alleviate a serious error of the XVIII, which was the exclusion of music from the scope of the Royal Academies of Fine Arts created by Felipe V and Fernando VI.